My Summer classes start May 20. Find registration information at theatelier.org. The Atelier Studio Program of Fine Art is a friendly little traditional art school located in Northeast Minneapolis, MN (a bit on the outskirts of Dinky Town). The school is on the second floor of a red brick warehouse on the corner of Stinson Blvd. and East Hennepin Ave. Off-street parking is available.
Illustration Workshop (NEW!)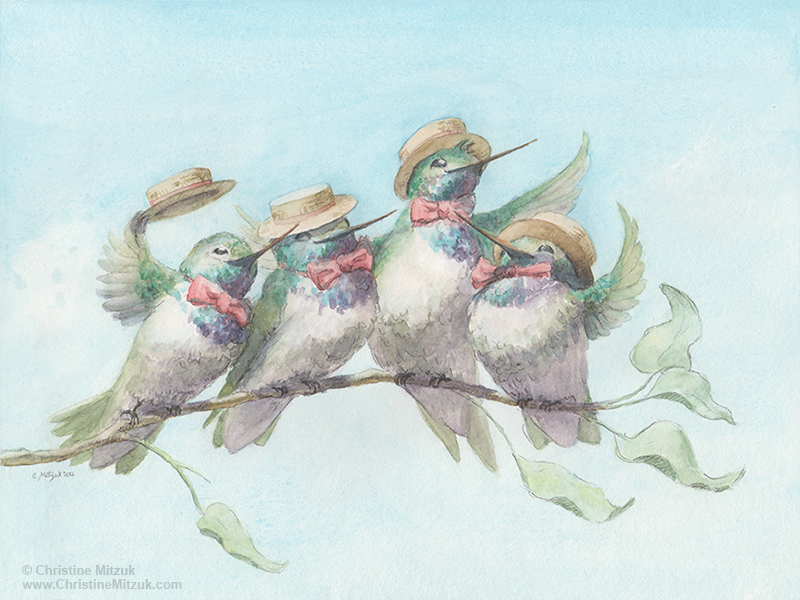 Let your imagination fly! Get a taste of illustration during this week long, half-day workshop.
We'll work to develop a strong drawing for an imaginative piece based upon an existing story or your own idea.
Topics covered will include composition, brainstorming, thumbnails, research, sketch development, and studies for value and color. Emphasis will be placed on composition, and storytelling.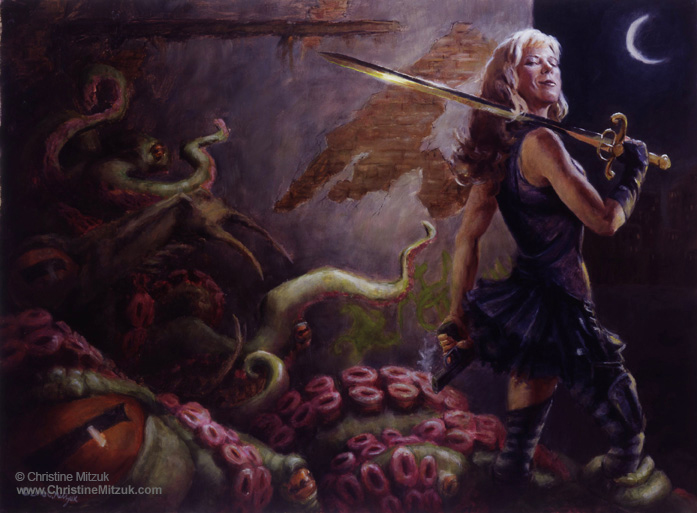 For the first class please bring a sketchbook, and your preferred drawing tools. If you have a laptop or other device with internet access, bring that too for reference research. If you have a specific project in mind, please contact me (cmitzuk@christinemitzuk.com).
July 14-18, 9:00 AM - 12:00 PM
Instructor: Christine Mitzuk
$180, 1 week
10 Week Summer Art Classes
Gestural Figure Study
Gain a better understanding of gesture of the figure. This class will mesh The Atelier and Studio Arts figure study methods. Students will explore what gesture is and ways to capture it through quick poses, progressively longer poses, and experimentation. Materials list will be supplied upon registration. Beginners welcome.
Starting TUESDAY, May 20, 4:15 - 6:45 PM
$180, 10 weeks
Illustration
Stretch your imagination! During this class, students will develop imaginative pieces based upon a classic or favorite story. We will move from idea generation to preparatory work and on to final art. Emphasis will be placed on composition, and storytelling. Students may choose to work in the medium with which they are comfortable. Christine has experience to support watercolor, colored pencil, pen and ink, or oil paint.
Starting THURSDAY, May 22, 7:00 - 9:30 PM
$150, 10 weeks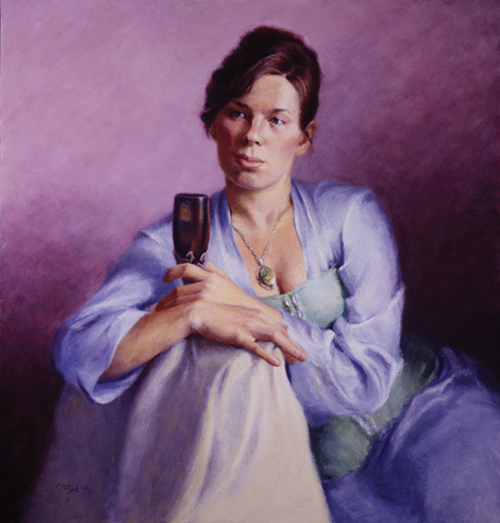 Portrait and Interior
Students draw in charcoal and may progress to oil or pastels. The portrait model will be set within an interior. Advanced students can take advantage of the entire composition. Capturing the likeness is emphasized. Color and techniques in oil and pastel are covered.
Starting Tuesday,May 20, 7:00 - 9:30 PM
Starting Thursday, May 22, 7:00 - 9:30 PM
Instructors: Christine Mitzuk (Tues.) & Laura Tundel (Thurs.)
$180, 10 weeks