Come celebrate art and the completion of a painting!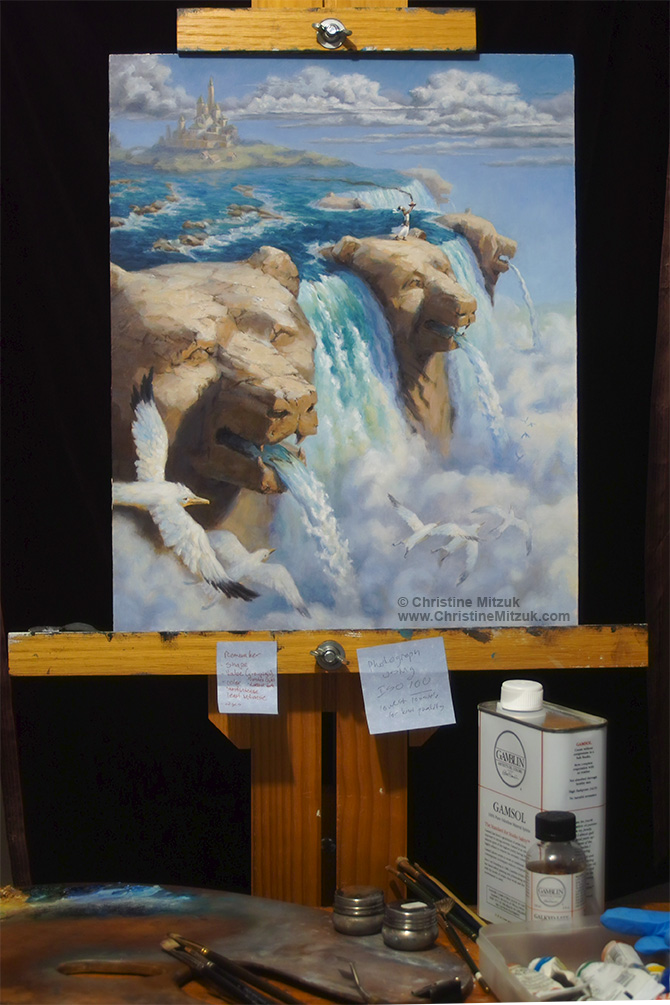 My latest oil painting, Bear Cliffs, will be on display this weekend during Art-A-Whirl.
Many of my fantasy pieces will be displayed, as well as some portraits, and still life. I'll have originals, prints, note cards, and studies for sale.
When
Friday: May 15, 2pm - 9pm
Saturday: May 16, 1pm - 8pm
Sunday: May 17, 12pm - 5pm
Please note that my times are slightly different than the official Art-A-Whirl times. Also, I'm not in the official book so don't use that to find me. Use the address below.
Where
I'll be set up in Cyd Wicker's studio: 1701 East Hennepin Ave., Minneapolis, MN 55414, #285. Look for a big, brick building on the northwest corner of Stinson and East Hennepin.
It's in the same building as The Atelier Studio Program of Fine Art: second floor, one studio down from The Atelier.
There is free, off-street parking, or you can skip driving and get a FREE Metro Transit pass for the whole event.
I hope to see you there!
*Art-A-Whirl is a huge open artist studio event in Northeast Minneapolis. To learn more about Art-A-Whirl, and find even more art to see visit the official site: http://nemaa.org/art-a-whirl