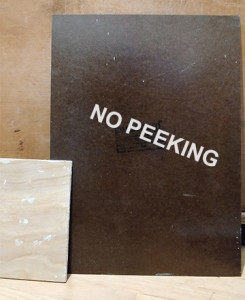 How do you know when something is done? The deadline can be a big help but what if there's no real deadline?
My most recent personal painting seemed to drag on. Part of the reason why was life events taking priority, part of it was perfectionism, part of it was trying to figure out unfamiliar territory for solving the picture. There came a point where I had run out of steam and was having difficulty figuring out what to do next.
I tried my usual tool of thinking back to the initial spark of the idea to energize the project. That didn't quite work this time. I was run down and worn out. I needed to move on to other projects.
My mentor suggested turning the painting to the wall. Don't look at it all the time. Don't think about it all the time. Do something else. I also decided that it (the painting) will be what it will be and that's plenty good. This blog post about Perfection by Lauren Panepinto was also a helpful reminder. I think perfectionism can be harnessed and turned into a helpful tool for good draftsmanship, but when it takes over and doesn't allow me to call something "done" then it's definitely a major hindrance and at that point I need to tell perfectionism to take a back seat. I love the last few sentences from her post:
"As writer Rebecca Solnit says: "The perfect is not only the enemy of the good; it's also the enemy of the realistic, the possible, and the fun."
If you are a perfectionist, then this is your new mantra: "Done is better than perfect.""
Ignoring the painting and letting go of "perfect" did the trick. I only peeked at the painting a little bit for a few days and then had my answers. I needed to tone down some lights, found some crisp edges that needed softening, and resolved the anatomy issue. I am pleased with how she turned out and I can't wait to show you!