Frustrated with getting marks on paper or keeping a journal? Here's one idea to help ease the frustration: crayons!
Yup, wax crayons.
Here's what I noticed this does for me:
It changes my mindset to one more of play time, a child-like mind of exploring and just being and making.
It removes some of the rules.
It gives me permission to take the whole process less seriously.
Then I gave myself an assignment to focus my practice: color studies.
I'm doing color studies, with his permission, of photos by my friend David Ginsberg. His work is very inspiring and a joy to look at. He paints with light and his eye for color and composition is stunning. His range of design is excellent. Some pieces lean to the abstract, some are more narrative. You can find his work at http://thejourneyinlight.com/. He does have prints available so don't be shy in contacting him.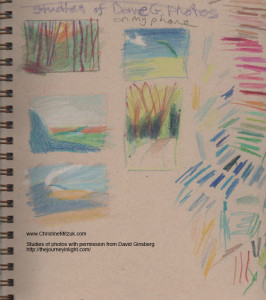 I think doing color studies is helpful in figuring out composition. They offer the opportunity to puzzle out balance, flow, leading the eye, value design, and color design. Doing them in wax crayon forces me to simplify the values, the shapes, and to think more on color relationships and temperatures. I think this is helping me think more in terms of design rather than replicating what I'm seeing and I'm enjoying it.
The studies I've done so far are mainly from Dave's "American Light" collection http://thejourneyinlight.com/americanlight.html and one from "Driving Eastward" http://thejourneyinlight.com/drivingeastwardg.html.
Here's a small version of one of his photos from "American Light" to give you an idea of the excellence in Dave's images.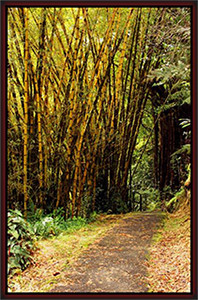 So if you're feeling stuck with your mark making, maybe try changing up your media. You might discover something enjoyable.