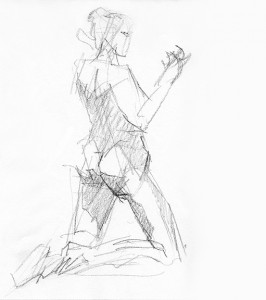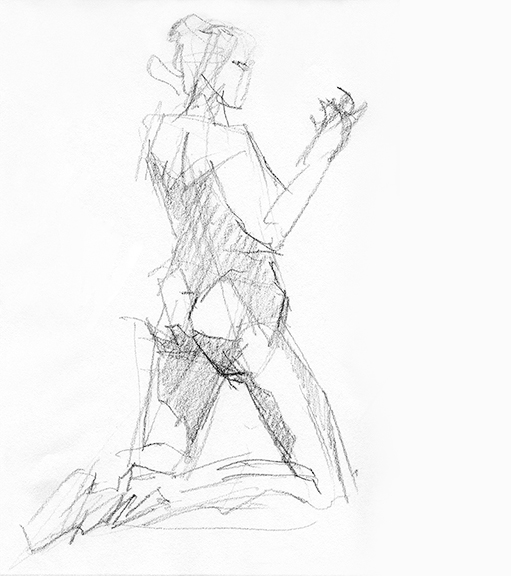 Want to draw more human figures from life? Here's a list of some figure drawing co-ops, and one portrait co-op in and around the Twin Cities. These are all unguided drawing opportunities (no teacher). This is the information I've collected as February 2016. I haven't been to all of them so can't vouch for their awesomeness or lack thereof. At the very least this list can act as a starting point for folks looking for places to study the human figure. Be sure to check out their sites for information about location, if equipment is supplied or not, and anything else of interest to you.
Banfill-Locke Art Center in Fridley
When: Wednesdays 10:00 am - 12:30 pm
Cost: around $10 per session
Here's a link to the February calendar http://www.banfill-locke.org/calendar-3/
Here's a link to a description http://www.banfill-locke.org/event/life-drawing-co-op/?instance_id=14059
MCAD in Minneapolis
When: Mondays 7:00 - 9:00 pm, or Sundays 1:00 - 5:00 pm
Cost: varies but as of this post it's generally under $10 pr session
I've been to this in the past. It's pretty good. Read more about it and see their price list on the MCAD site http://mcad.edu/features/have-you-heard-about-mcads-drawing-co-op
The Art Academy in St. Paul
When: Sunday Nights 6:00 - 8:00 pm
Cost: $10 per session
The Sunday co-op is with the nude figure and every 3rd Sunday of the month they have a costumed figure. http://www.theartacademy.net/page78.html
Florence Hill Drawing Co-op Studio 103, NE Minneapolis
When: Every Sunday, 2:00 - 5:00 pm
Cost: $7-$10
California Building, 2205 California St. NE, Studio 103, Minneapolis, MN 55418
I've been to this one in the past. It's pretty good and there are a lot of regulars. Florence is very welcoming. http://www.florencehill.com/events.html
Portrait Co-op (ran by Frank Wetzle and Tom Wolfe)
When: Saturdays 9:30 am - 12:30 pm
Cost: $10
I've been to this in the past. It's pretty good. Frank is a friendly guy and takes time to adjust the pose for the lighting to describe the face. Same studio as Florence Hill's co-op, Studio 103 in the California Building. You can email Frank for more information:
Frank Wetzel fbwetzel@yahoo.com
Saturday Long Pose Figure Co-op
When: third Satruday of each month, 2:00 - 5:00 pm
Cost: $10
This is organized by Tom Wolfe and takes place in the same studio as Florence Hill's co-op, and Frank's portrait co-op, Studio 103 in the California Building. You can contact Tom for more information and to be added to his mailing list for the the long pose sessions:
Tom Wolfe tomwolfeart@aol.com
Minnesota Figure Study Collaborative @ The Traffic Zone
When: It appears to be every Wednesday. They have a morning session and an afternoon session.
Cost: $18 - $165 depending on if you just drop in or subscribe for a full 10 weeks. You can check out their site for more information. http://www.minnfsc.com/
The 331 Club hosts the Dr. Sketchy's Minneapolis branch
When: every 4th Sunday of the month
Cost: $10, tips welcome
This one will not be for everyone's comfort level. For those of you who are unfamiliar with this it's a combination of burlesque performance and drawing co-op. As they put it "Dr. Sketchy's is what happens when cabaret meets art school". Learn more about it on their page (note, possibly not safe for work, depending on your work). http://www.drsketchy.com/branch/Minneapolis
GPS Figure Drawing Salon
When: third Monday of every month. The next one is Mon Feb 15, 2016, 6:30 pm - 9:30 pm
Cost: $5-$10
The GPS Arts Initiative holds a monthly 3-hour Figure Drawing Salon the 3rd Monday of every month in the Event Horizon classroom (106A). The session includes short, medium and long poses. . RSVP to the event on Meetup for updates (e.g. weather cancellations) from the organizer and to get the address. I've been to this one and it's small but the organizer does a pretty good job of using the space. GPS stands for Geek Partnership Society.
1121 Jackson St. NE #106A, Minneapolis, MN
The Waterbury Building Room 106A
Minneapolis, MN
For questions email arts@geekpartnership.org.
On your computer
When: whenever you want
Cost: a small donation if you're so inclined
Personally I don't think anything beats studying from life but sometimes a person just can't. This site is a pretty handy resource if you can't make it to a co-op. The photos are pretty good though there is some distortion to some of the figures so watch out for proportions when drawing. http://artists.pixelovely.com/