I've been working on a dragon picture and it was suggested I create a maquette to help me figure out the anatomy. Sculpt a dragon? Sounds like a lovely idea to me!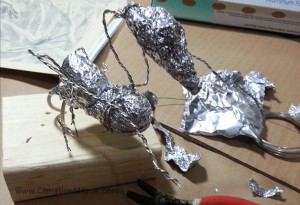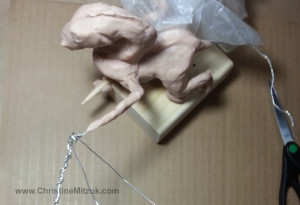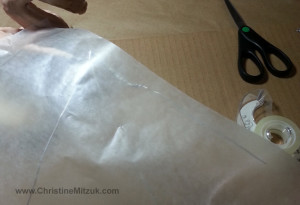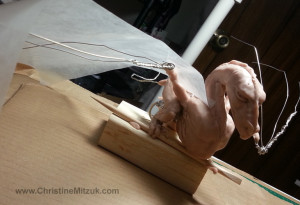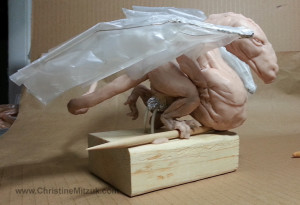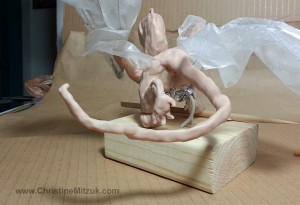 I thought I'd share some of the progress shots in an effort to assess what I did, and to share the process in case anyone else is curious about how to do this.
This time around I used what I had on hand. As I do more of these I'll need to learn how to make the armature in a different way because the one I made had some limitations. I think the whole process was worth the effort because it helped me think more about the volumes, and the relationships of the various parts. It also helped me discover areas where I'd like more information and things I'd like to improve. Learning opportunities!
I found this YouTube video to be a little helpful for how to use aluminum foil, and wrapping the wire to create the armature. https://www.youtube.com/watch?v=lQlX79qxBO4
My takeaways, and things that will come with practice:
Learn how to make a more versatile, flexible, and more structurally accurate armature.
Learn to manipulate the clay so the volumes and surface texture are more refined.
I like how pliable the Super Sculpey is and that I can easily scrape it off and reuse it. What I find tricky is trying to create solid looking forms that retain their shape. I might have to switch materials, possibly Chavant NSP Sulphur-Free Plasteline (the instructor had us use it for our Écorché class back in school and I like how easy it was to create crisp shapes, it just took extra work to get the stuff to soften up).
Thinking in mass with my hands really helps me think through a drawing.