Art Academy Artists Talk: Christine Mitzuk on the Creative Process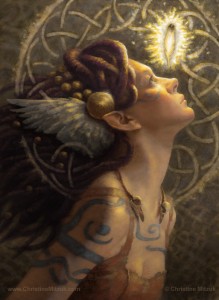 On Friday March 24 I'll be giving a free artist talk at Wet Paint over in St. Paul. I'll be speaking the creative process as it pertains to image making and show the various steps I took to create some of my pictures. These same steps are what I coach people through in our Wednesday evening class at The Art Academy.
Free Event!
March 24, 2017 @ 6:00 - 7:30 pm
Wet Paint Artists' Materials & Framing
1684 Grand Avenue
Saint Paul, MN 55105
Event Description:
Creative play time included!
Learn about Christine's upcoming class at The Art Academy  "Imaginative Art Inspiration Space" Christine will talk about the class, present some of her work, and the creative process she uses which she also teaches in her class. We'll also spend some time playing in the creative sandbox.
The Art Academy class description:
Wednesdays 8-9:30pm
"Explore your creativity by developing an imaginative picture based upon an existing story that you select, or an idea that you originate. Work at your own pace to learn the time-honored steps of the creative, visual process – from idea generation, through preparatory work, to completed project. Emphasis will be placed on storytelling through composition and character development, as well as how color theory enhances visual communication. Students choose to work in the medium with which they are comfortable. Christine has experience to support watercolor, colored pencil, pen and ink, or oils."