Here's my little home away from home for the next 4 days. Table 31 in the Art Show. I have an experiment this year. I'm holding a drawing for a giveaway!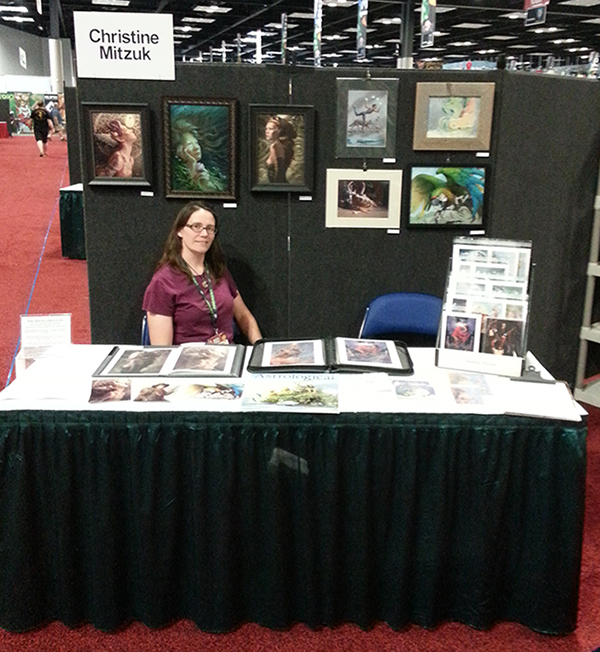 One lucky person will get to choose either a print on premium matte paper from the selection I have at Gen Con, in stock,
OR 20% off your next art purchase from me.
The 20% applies only to prints, originals, or **personal art commissions. Excludes commercial work (commissions for promotion, games, cover art, or similar).
Winner will be chosen 2pm (Eastern), Saturday, August 16, 2014 at GenCon.
One entry per person.
You need not be present when I pull a name but you must be at Gen Con to enter. Winner must be able to pick up their print by this coming Sunday, August 17, 2014 by the close of the Art Show which is 4pm Eastern.
The winner must have a legible entry.
Winner will be contacted a.s.a.p.
Final price for the 20% off will include shipping and sales tax (if in Minnesota).
** I reserve the right to refuse personal commissions that are too far outside my range (ie. extremely gruesome or obscene).