Happy (early) Halloween! The People's Gallery is having their 2nd Annual Halloween Show: Shadowed Visions. Two of my paintings will be on display and for sale in the exhibit.
Shadowed Visions Art Exhibit: October 13 - November 14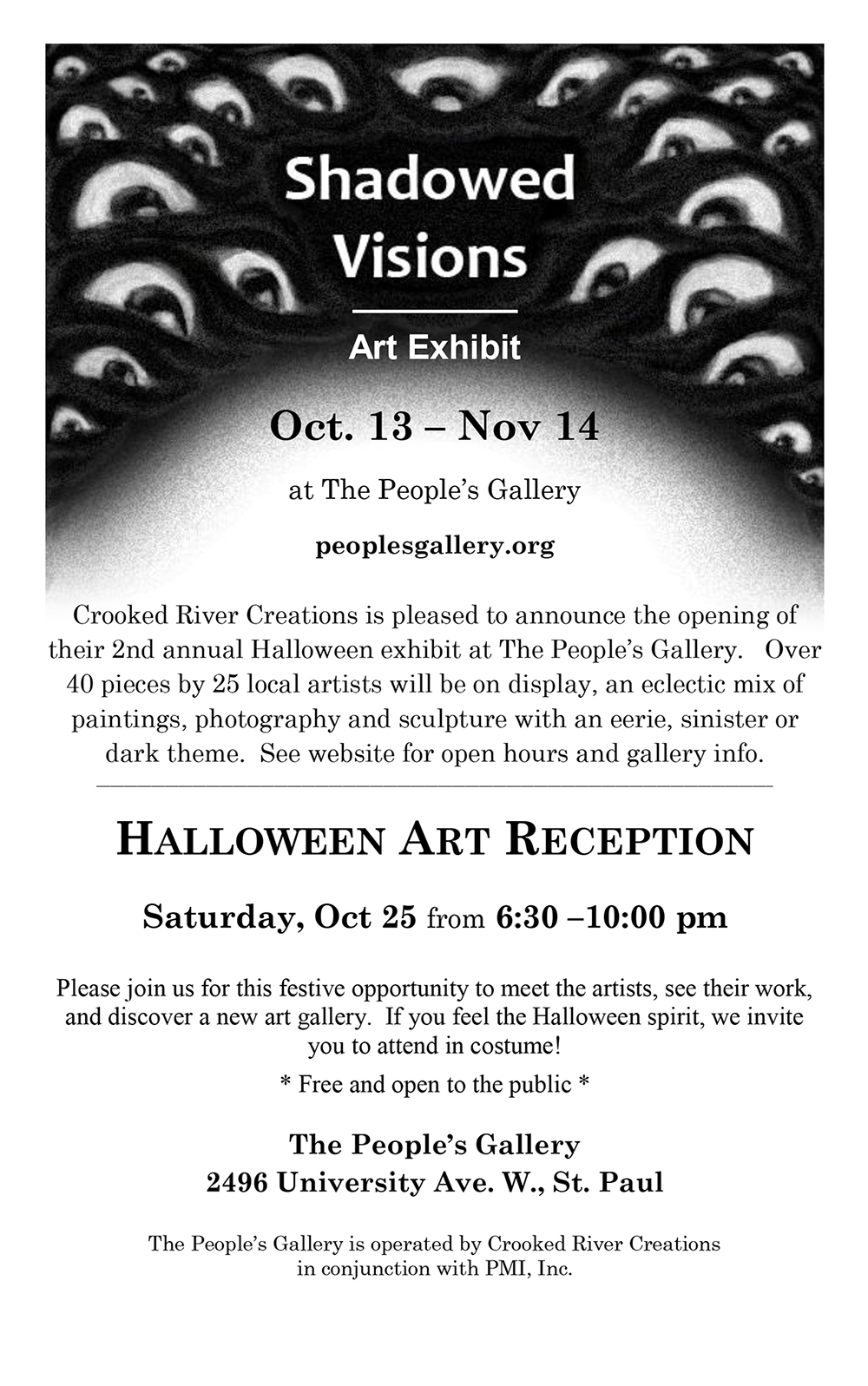 Reception
The Halloween Reception will be Saturday, Oct 25 from 6:30 – 10:00 pm.  Come in costume if the Halloween spirit moves you (optional).
For viewing hours each week, directions, and more visit http://peoplesgallery.org/. You can also find them on Facebook here: https://www.facebook.com/peoplesgallerybyPMI
The Art
My paintings that will be on display are Alchemist's Workbench and Fairy Nest. I wasn't going for a horror vibe when I painted these, more of a mysterious quality. Depending on the context, they can be quite unsettling to some. I think they fit the theme of "Shadowed Visions" quite well.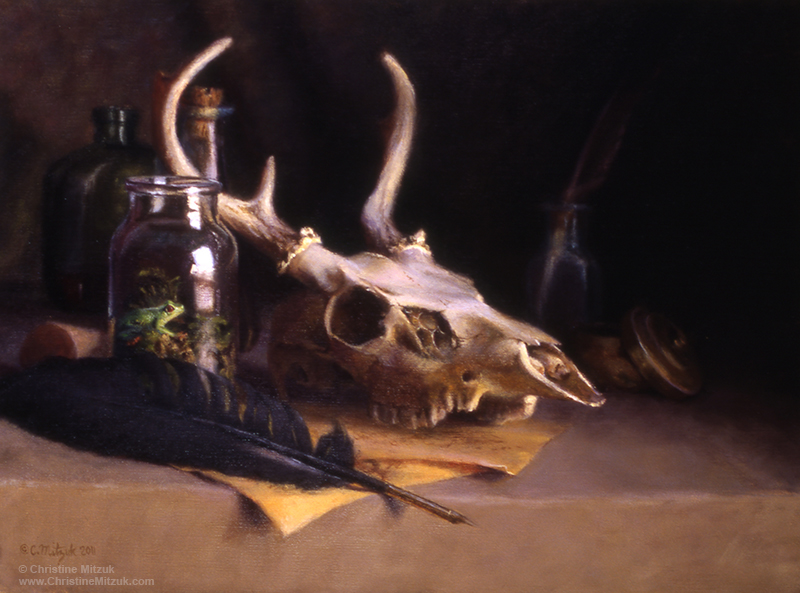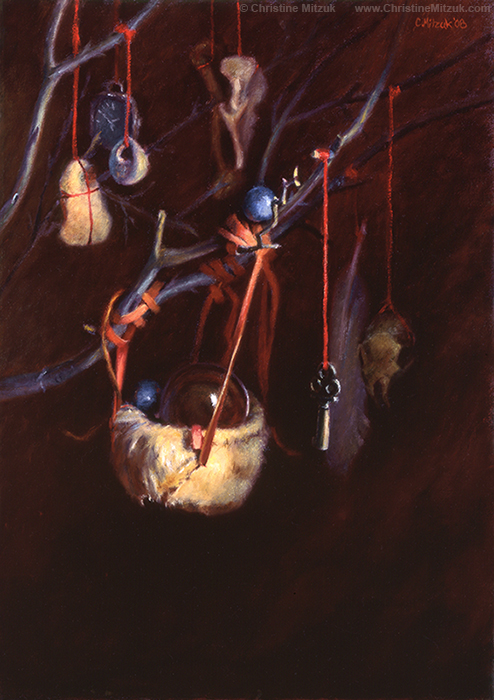 Perhaps I'll see you there. Now what shall I wear?