Cancelled due to low registration. The regular evening Illustration class is happening Thursday evenings for a few more weeks. The 15 week evening class will be offered again in September. Contact me if you'd like to learn more.
Summer Illustration Workshop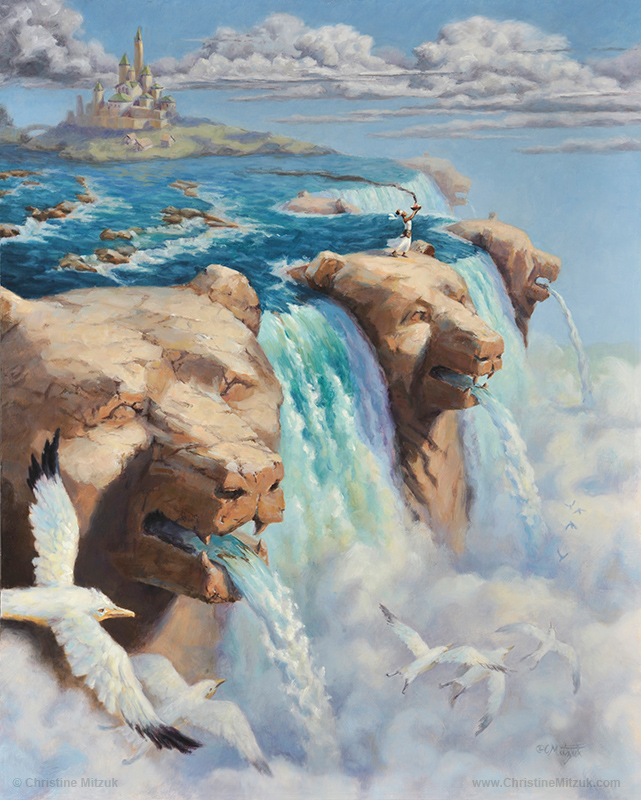 Let your imagination fly! Get a taste of illustration during this week long, half-day workshop.
We'll work to develop a strong drawing for an imaginative piece based upon an existing story or your own idea.
Topics covered will include composition, brainstorming, thumbnails, research, sketch development, and studies for value and color. Emphasis will be placed on composition, and storytelling.
Please register in advance to reserve your spot (scroll down for registration information).
Supplies
For the first class please bring a sketchbook, and your preferred drawing tools. If you have a laptop or other device with internet access, bring that too for reference research. If you have a specific project in mind, please contact me (cmitzuk@christinemitzuk.com).
If you don't have preferred drawing tools, I recommend:
sketchbook no smaller than 8"x10"
kneaded eraser
white vinyl eraser
HB, 2B, 6B
pencil sharpener
Derwent Ivory Black Drawing Pencil (or Conte 1710 black pencil B or similar)
12" ruler
tracing paper
July 13-17, 9:00 AM - 12:00 PM
Instructor: Christine Mitzuk
$200, 1 week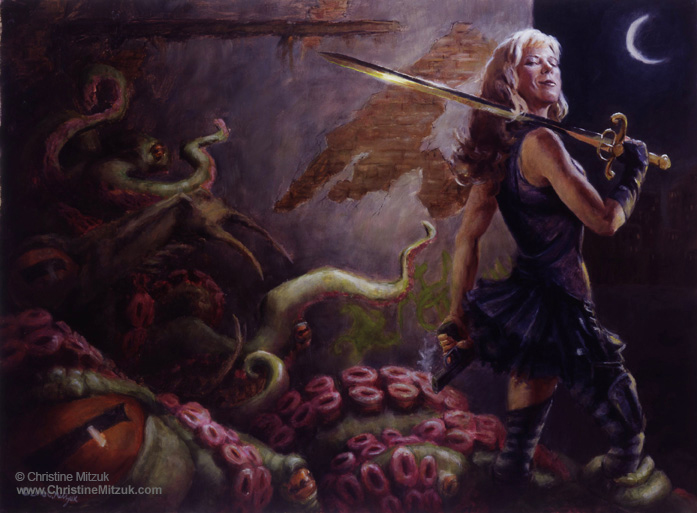 Find registration information at theatelier.org. The Atelier Studio Program of Fine Art is a friendly little traditional art school located in Northeast Minneapolis, MN (a bit on the outskirts of Dinky Town). The school is on the second floor of a red brick warehouse on the corner of Stinson Blvd. and East Hennepin Ave. Off-street parking is available. If you have difficulties with stairs, please contact the school for more information.
Register by one of four ways:
Option 1: Call The Atelier at 612-362-8421 and tell them to sign you up for the Illustration Workshop. Then mail in the the check with the registration form. Please leave a message if you don't get a live person.
Option 2: Print out the registration form from the course catalog PDF.  Fill it out and mail it in with a check to The Atelier.
Option 3: Print out this form, fill it out, and mail it to The Atelier, along with payment. See form for instructions.
Option 4: Contact me and I'll help you out,