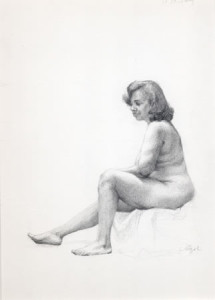 Are your drawings lacking life? Perhaps it's a lack of gesture. Gesture is much more than just quick drawings, it is an amazing asset that helps bring life to pictures. I'll be teaching a 4-hour Figure Drawing Master Class at Banfill-Locke Center for the Arts focusing on two of my favorite gesture tools, rhythm and flow.
Figure Drawing Master Class: Rhythm and Flow.
Saturday, November 18, 10am-2pm
$85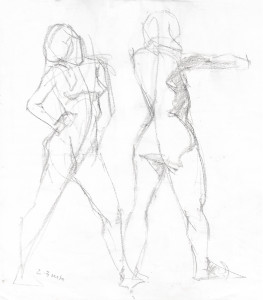 This class is for Intermediate to Advanced students. You will need charcoal, pencils (preferably B or softer) and plenty of paper! Read the details and register for the class on the Banfill-Locke website (you can also find it through their calendar page).
Feel free to contact me with any questions regarding the workshop.