I went out with a local sketch group this last weekend and took the kit I mentioned in my last post with me.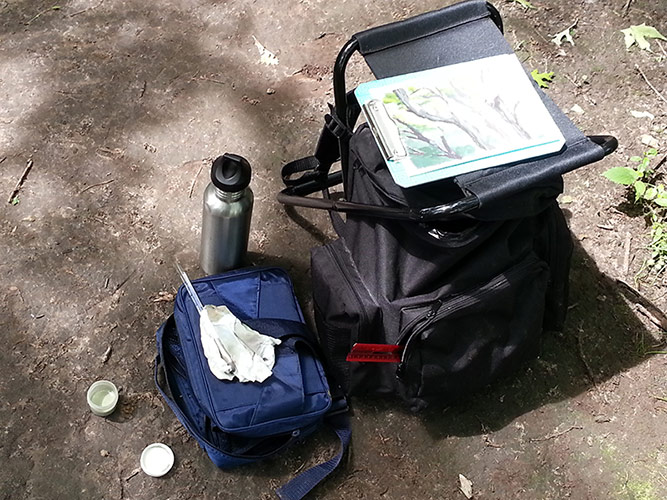 Not bad. I ended up putting the little kit in my backpack stool. I decided to take the backpack so I could bring a water bottle, some sun screen, and a jug to carry my dirty water, plus a 12" ruler to measure off my working area. Sorry but the dirty water jug is in the backpack. It's an accordion storage bottle I bought ages ago from a photography supply shop. I take the dirty water home with me.
The pack is still pretty simple. Very nearly something I can just grab and go sketch. I'll need to use it a bit more to decide if there's anything I'd like to change.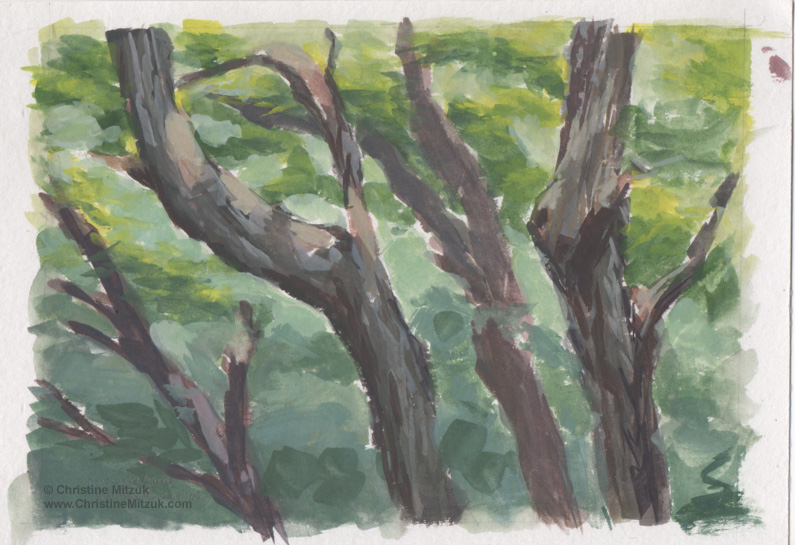 Here's my little painting: 5"x7", gouache on Jack Richeson Finest Studio Watercolor Paper. Roz Stendahl has a thorough review of the paper on her blog. It's a recycled paper made of 100% post-consumer waste, Cold Press and acid free.
Next I have my eye on a very small tin of mints that has been lying around our house. It's about the 1.5"x2"x.375". I figure I could put a dollop of a brown or sepia gouache in it. Paired with my Niji Waterbrush in my little sketch kit I'd be off and sketching.
Anybody else have a favorite combination of tools?