A few weeks ago I showed my drawing for this painting. This week how about some color studies?
Gouache!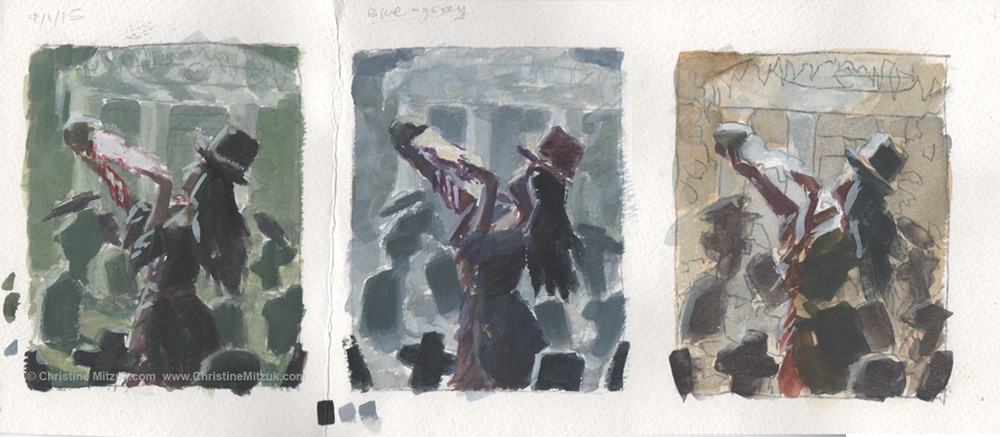 I wanted something fast drying, yet still able to be manipulated once down on the paper, and something mostly opaque. Gouache. Watercolor was my first love so I enjoy gouache. Previously I used watercolor for color studies but was falling in love with the transparent luminosity which got lost when I transitioned to the oil painting. Plus I wanted to be using something that my non tech savvy students could use.
Here's a little peek at the painting in progress. I'm going with the green option. Stretching and growing, I haven't played with this palette before.