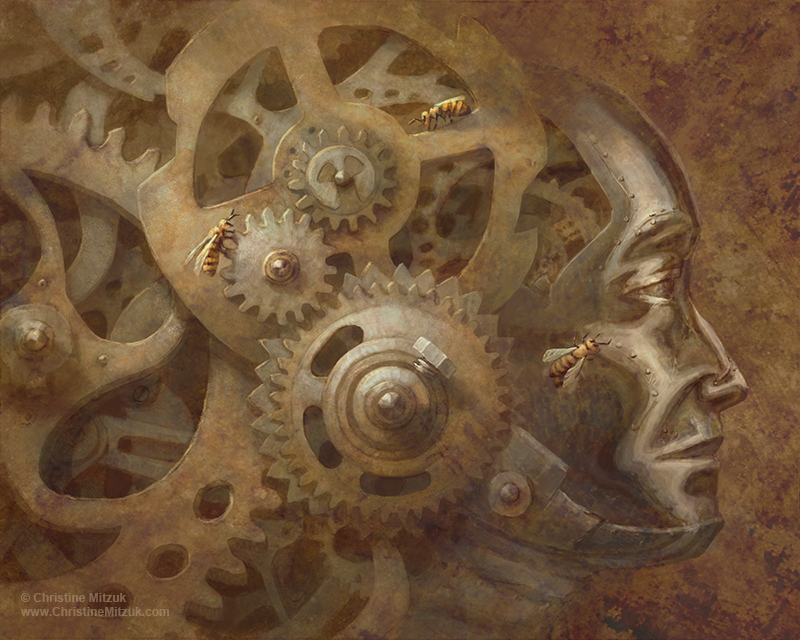 This Spring I was delighted to participate in an extra special issue of Lightspeed Magazine. The release was funded with KickStarter and is titled Women Destroy Science Fiction! It is an amazing collection of fiction and non-fiction. My assignment was to create an illustration for an intriguing steampunk mystery written by Rhonda Eikamp titled "The Case of the Passionless Bees."
You can read and listen online for free, as the tales come available. Or you can purchase a version to download to your favorite e-book reader in which you can have all the stories, essays, and interviews to read at your leisure. A trade paperback is also available. You can find the June 2014 (Issue 49) here.
To learn about the "why" of this project, go here:
http://www.lightspeedmagazine.com/nonfiction/editorial-by-women-destroy-science-fiction-editorial-team/
If you get the e-book, there's art at your fingertips! I was delighted to be one of the artists Galen Dara rounded up to illustrate the short stories: Galen; myself; Li Grabenstetter; Elizabeth Leggett; Hillary Pearlman. Enjoy!