I'm delighted to announce that my Rainy Day Dragon was selected for inclusion in the Not So Tiny Dragons book. This is a Kickstarter project brought to you by ArtOrder LLC, founded by Jon Schindehette.  More will be announced in the coming weeks about the Kickstarter.
Want to be in the know about the Kickstarter? Sign up for the mailing list on the TinyDragon.art website.
See more at http://www.tinydragon.art/journal/tiny-dragon-project-artists-announced
Click image to view a larger version: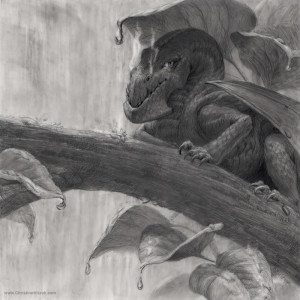 As of today they're also looking for more Tiny Dragons by Tiny People. So if you know any creators under 18 years old, check it out! Here's a link to the submissions page.