I recently started taking yoga classes again.  One mindset that is encouraged is to be in the present moment and listen to what your body feels like or what it can or can't do just now.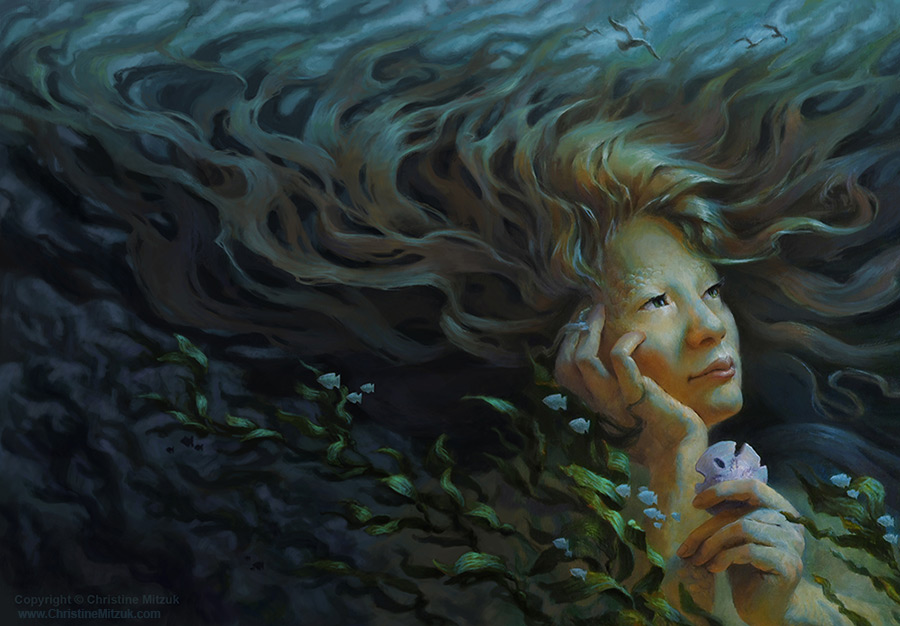 Lately I'm finding this translates over to juggling art, business, and life in general. A new opportunity appeared that I felt I couldn't pass up which means other things that I wanted to do this month need to be shifted. Instead of whipping myself mentally to go faster or do more, this time around I'm trying to be more present with what I'm doing in the moment and then choosing what I feel is most important with the spaces of time around the main project. I say trying, not doing, because it's definitely something that will take practice.
Beating myself up over not getting x or y completed doesn't do me any good. Even a little time spent on the other projects I wanted to have done this month is still moving them forward.
Happy first day of Fall